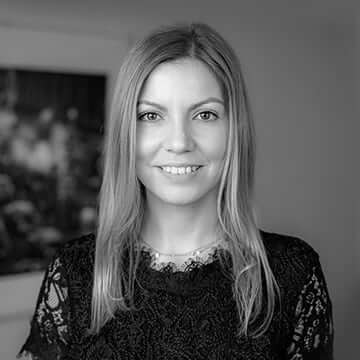 Dimitra is an associate of the firm admitted before the Court of Appeals.
Her practice focuses on all areas of Corporate, Commercial and Civil Law. More specifically, she advises on daily management of companies across a range of industries, especially in the area of cosmetics and pharmaceuticals, on any corporate law issues, on ongoing corporate governance and on issues related to Industrial Property Law, and in particular, on the fortification (research, registration and handling) of trademarks on a global basis and on the protection of trademarks, trade secrets and know-how. She is also experienced in drafting and negotiating various commercial agreements. She regularly advises pharmaceutical companies with regards to all matters arising from the field of Pharmaceutical Law and also deals with public procurement issues.
She is further experienced in Labor law at advisory, transactional and litigation level and in particular in drafting employment contracts, termination and settlement agreements for all levels of personnel, as well as in advising on benefits, wage reduction and redundancies and on personal data protection issues arising in labor relations.
During her practice, she has handled several court commercial and civil law cases, including cases of judicial pursuance of debts, indemnity of commercial agents, claims arising from tort and breach of contracts.