THE PARTNERS
Both name partners come from families of lawyers with several decades of successful legal practice going back to the beginning of the 20th century. They are experienced attorneys and very much involved in day to day practice.
Manolis Souriadakis
Managing Partner
Manolis has spent most of his career with the firm starting in the early 1990's. He focused since the beginning on litigation and dispute resolution developing a strong client base and being involved in major civil, corporate and commercial litigation and arbitration cases. Throughout his career he has advised Greek and international corporations on corporate, business and financing issues, M&As and restructurings with a special focus on TV, Radio Broadcasting and Cable Companies, as well as IT and Telecoms. He also specializes in intellectual property and has been active in many related matters, both contentious and not.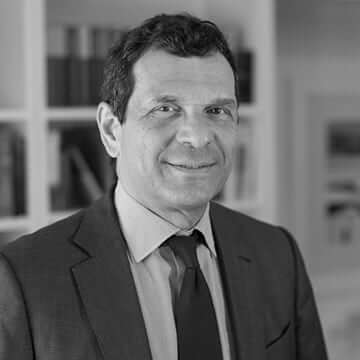 Michael Tsibris
Managing Partner
Michael was an associate with a big Athens firm in the 1990's before establishing his own firm in 2001, and later joining forces in Souriadakis Tsibris. Over the years, Michael has been established as a leading practitioner in the financial regulatory area, involved in most major administrative proceedings before the Hellenic Capital Markets and related litigation, such as, e.g. in relation to enforcement of market abuse law and regulations, while at the same time advising numerous financial services clients and taking part in various capital market transactions.
MEET THE TEAM
CORE PRACTICE AREAS
We are capable of representing you in all matters of Greek law, yet the main areas of our expertise are the following:
LEARN MORE