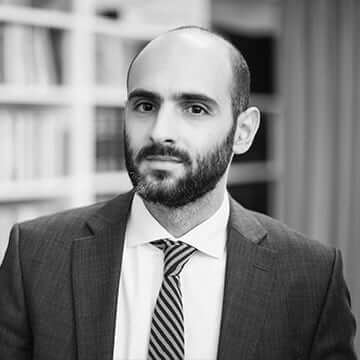 Giorgos K. Koureleas
Associate
Giorgos is an associate of the firm admitted before the Court of Appeals.
His practice focuses on commercial and civil law Litigation and Dispute Resolution and Enforcement and Insolvency Recovery, having handled several court cases mainly regarding tort, contractual liability and pursuance of debts. He also advises companies from various sectors on daily governance issues, negotiations and drafting of agreements, extrajudicial proceedings and settlements.
He is also experienced in real estate transactions, advising individuals and businesses as well as foreign private property investment funds on all aspects of real estate law. Finally, within the course of the above, he has drafted reports and pleadings and has represented legal entities and individuals in a variety of criminal cases regarding tax offences, embezzlement, forgery of documents, personal injury, defamation.