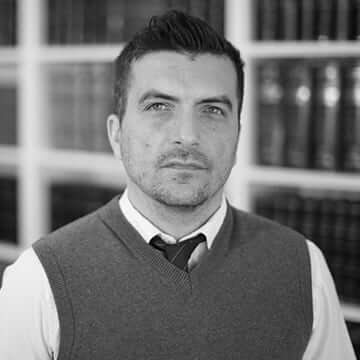 Giannis Koumettis
Partner
Giannis is a partner of the firm admitted before the Supreme Court of Greece.
His practice focuses on Financial Regulation, Capital Markets, Fund Regulation, Corporate & Commercial Law, and M&A. He advises on all aspects of financial law regulation and has extensive experience on regulatory issues arising inter alia, from the marketing and sale of foreign banking and investment products in Greece, investors' engagement in Greece, provision of investment services, listing and delisting of corporates on Greek regulated markets, takeover bids, market abuse issues, authorisation of financial services providers and disciplinary proceedings before administrative and supervisory authorities and related litigation.
He also advises on various commercial contracts and participates in M&A transactions.
RELEVANT WORK
Regularly advises and guides numerous European and American banks, investment managers, hedge funds, brokers and supranational organizations in all legal and regulatory matters that arise in the course of their operation, transactions and investments in and into Greece.
Has successfully advised and represented institutional clients in high volume transactions, including listings, takeovers, mergers and acquisitions, both public and private.
Successfully represented professional and retail clients in a large number of high-profile and innovative litigation cases. These include: (i) challenging the takeover and the subsequent squeeze out of a major Greek retailer seeking a compensation of € 60 million due to the adjustment of the squeeze out price; (ii) obtaining recovery by the Hellenic Guarantee Fund for two groups of over 300 investors in total, for damages suffered because of the failure of their asset manager and broker; (iii) representing a Greek pension fund before both civil and criminal courts against several natural persons and legal entities for damages of more than € 6 million suffered from transactions in Greek government bonds in what turned to be the 00's most famous political and financial scandal in Greece; (iv) representing a major Cypriot bank in a wide number of its disputes with Greek investors and former clients; and (v) obtaining indemnification by a major Greek bank who acted as broker for its client, in an innovative case involving market abuse in respect of listed equity, margin lending rules and best execution practices.
Regularly advises several 'blue chip' issuers in all matters that affect their operation, performance and compliance towards the stock exchange and the financial regulator.
Advises and represents clients before the supervisory authorities in investigations for all types of financial regulation violations, such as short selling rules, market abuse, conduct of business and regulatory requirements for investment firms and fund management companies, disclosure & reporting, marketing restrictions etc.
Contributes in a wide number of international legal publications, including Getting the Deal Through: Fund Management and Financial Services Litigation, IBA: Floating Guide & Takeover Guide, Lexis Nexis: International Financial Guides to Greece, as well as online platforms administered by major Citi firms.